BCS shines at Christmas!
Many people may slow down with the approach of the Christmas season, but for Brisbane City Sounds this is one of the busiest times of the year. We had a stormy start with the Bardon Christmas Carols, but of course the rain was very welcome.

Next was our Family and Friends Christmas Show, held at the Lavalla Centre, and followed by a sumptuous spread of Christmas goodies and a wonderful time of socialising with family and friends, old and new.

Our annual appearance at St Gerard Majella's spectacular light festival was once again a memorable occasion. The audience was in good voice and participated enthusiastically, and Hayley, our new musical director, added some lovely solo carols.

Our final engagement for the year was a roving performance of carols at the Story Bridge Hotel. Although we sometimes struggled to be heard, we eventually found some quieter spots where the patrons not only appreciated our singing, but sang along with gusto to the carols in the song sheets provided.

Amongst all these engagements we also found time to have a celebratory dinner at the Paddo Hotel, and yes – we couldn't help singing just a bit to the other patrons in the dining room!

We send all our friends and supporters our best wishes for a wonderful and exciting year in 2020!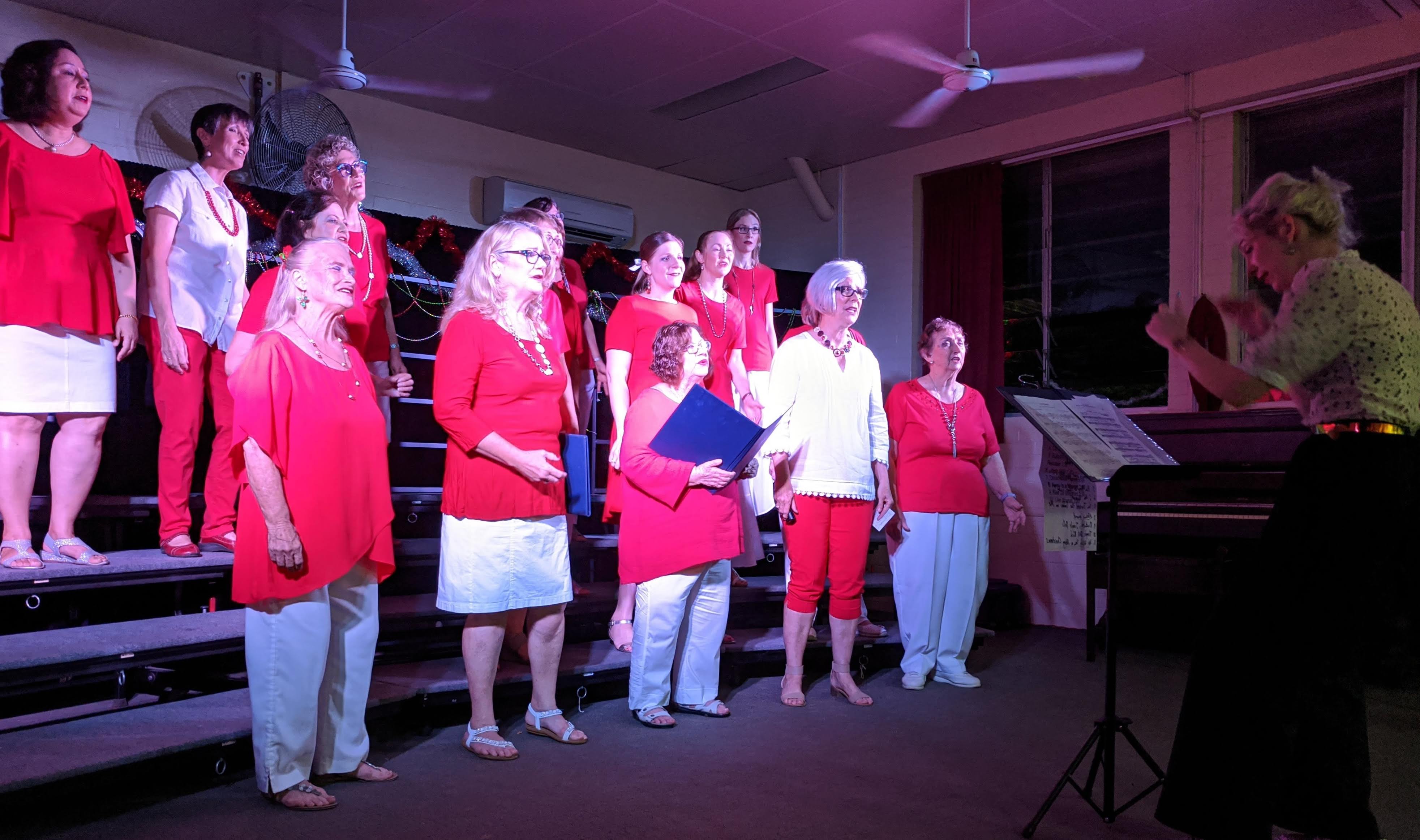 BCS at our annual Christmas Show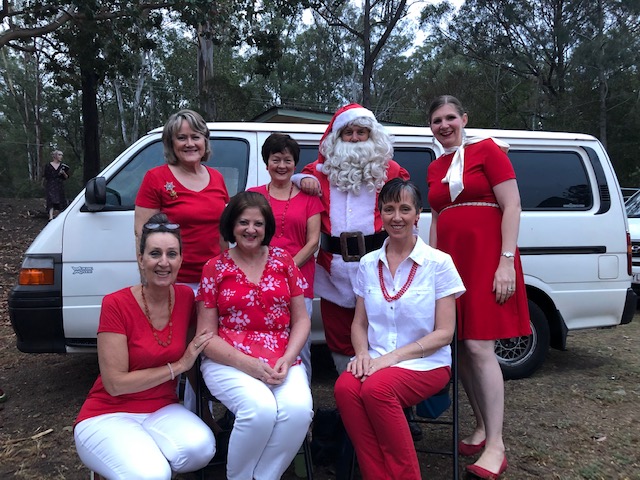 Hanging out with Santa prior to carols at Bardon

Feature image: BCS performs at St Gerard Majella church