BCS Quartets Go To Town!
Quartets from Brisbane City Sounds performed in Burnett Lane as part of Brisbane Open House, a festival that offered behind-the-scenes access to buildings across the city on the weekend of 13–14 October.

Those who braved the rain and ventured into the city were well entertained by three quartets from BCS – Sparkling Blends, Kit 'n' Kaboodle and Mockingbird – singing both as quartets and octets. The weather may have been cold and wet, but the reception from the crowd was warm!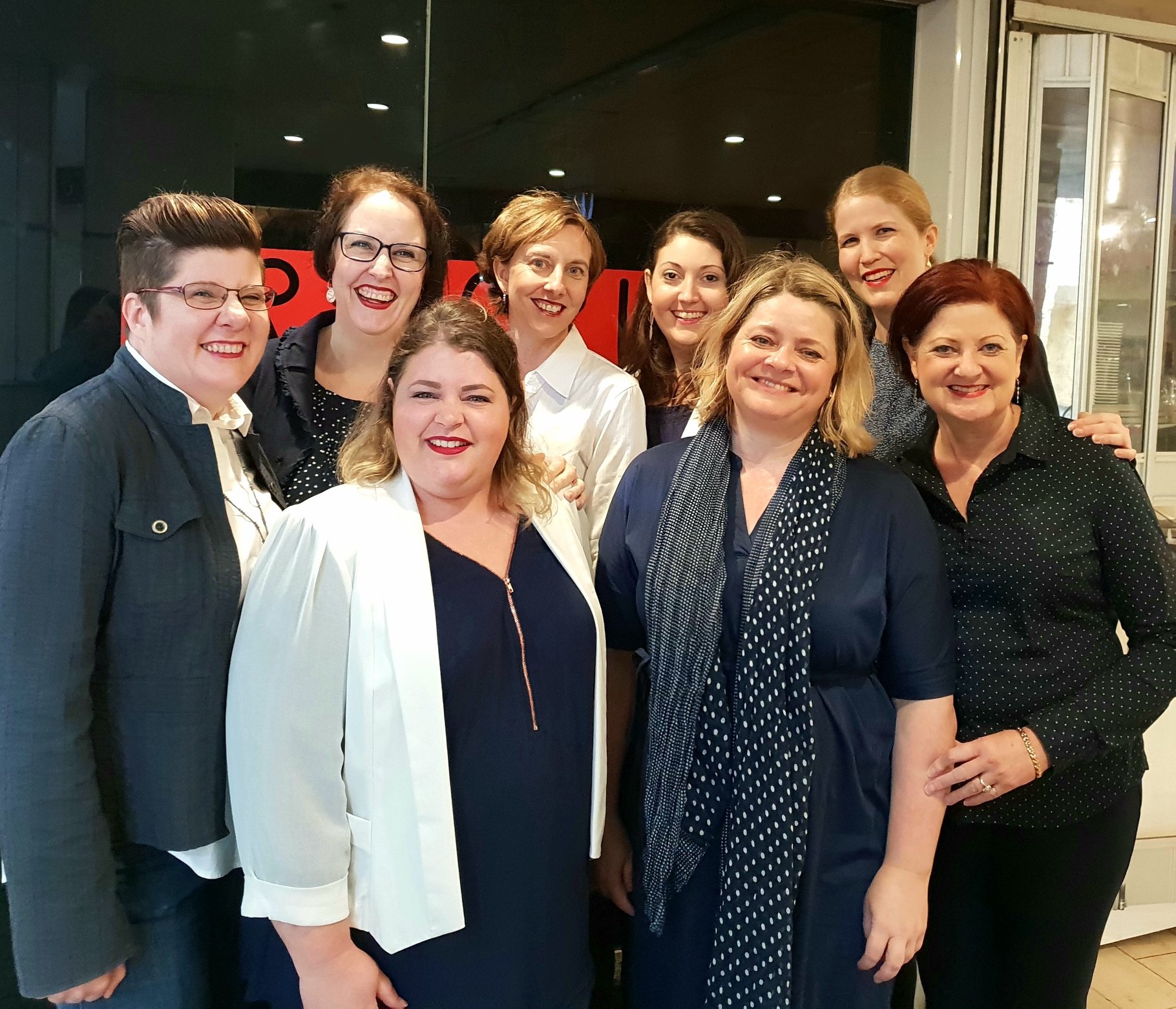 An octet featuring members of Mockingbird and Sparkling Blends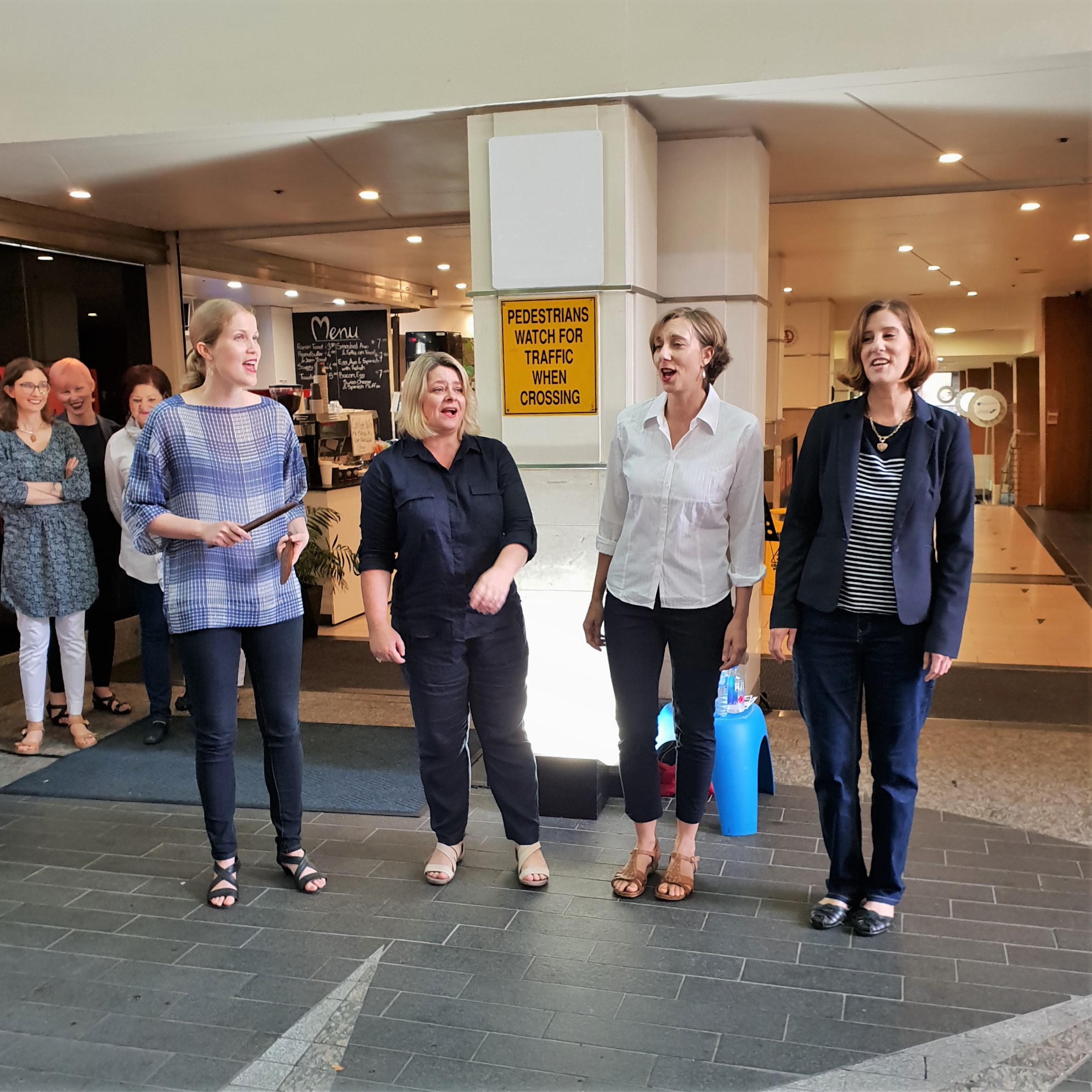 Sparkling Blends – Michelle, Natalie, Kate and Sheryl

Feature image: Kit 'n' Kaboodle – Leela, Jess, Sheryl and Glen