BCS Featured in Donna Dyson Concert
Following our first performance in Brisbane Sings!, Brisbane City Sounds has continued our collaboration with Donna Dyson, 2016 ASA-APRA Songwriter of the Year (title shared with Damien Leith). On 14 October at 8:30pm, Donna will be presenting "Songs from the Vault", which will showcase some of the remarkable songs from her extensive catalogue.
BCS feels privileged to be performing two beautiful works in the concert – one alongside ARIA award-winning musician Tyrone Noonan. Other soloists and choirs performing in the show include Damien Leith, David Willersdorf, Hillbrook Chorale, Vox, Queensland Show Choir, Kat Bryant, Fran Morris, Tony Dee, Bek Hull, Sophie Banister, and surprise international guests! A highlight of this concert is that audience members will be given a rare insight into the stories behind each of the songs performed.
"This concert is about my music and those I compose for," says Donna. "I'm so honoured to open the song vault for one night only and raise funds for MS". Join us for this special event at Bille Brown Studio, 78 Montague Rd South Brisbane.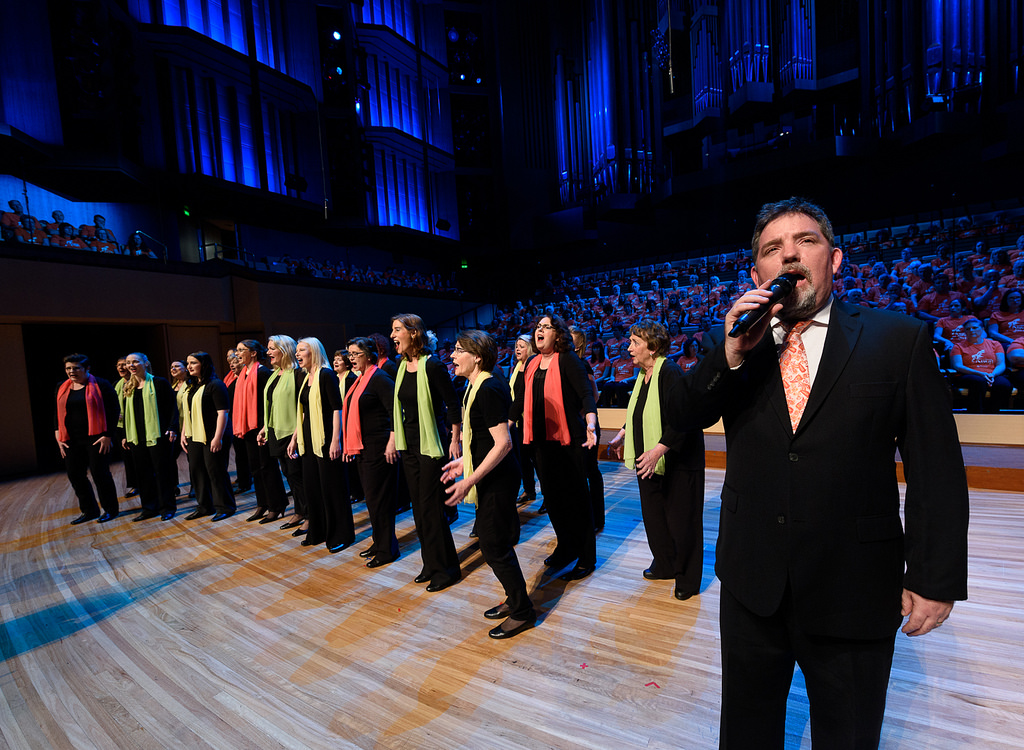 BCS at Brisbane Sings! with David Kidd, performing a song
composed by Donna Dyson and Tyrone Noonan.
Photo credit: Queensland Show Choir.

Featured photo: BCS with Donna Dyson (front row, in violet)