BCS Performs in Brisbane Sings! 2017
Brisbane City Sounds was proud to take to the QPAC Concert Hall stage on 6 August 2017, as part of Brisbane Sings! This event brought together choirs from all over Brisbane and surrounds, forming a 500-strong massed choir. As part of the massed choir, we had fun presenting a varied repertoire from artists such as Billy Joel and Ricky Martin.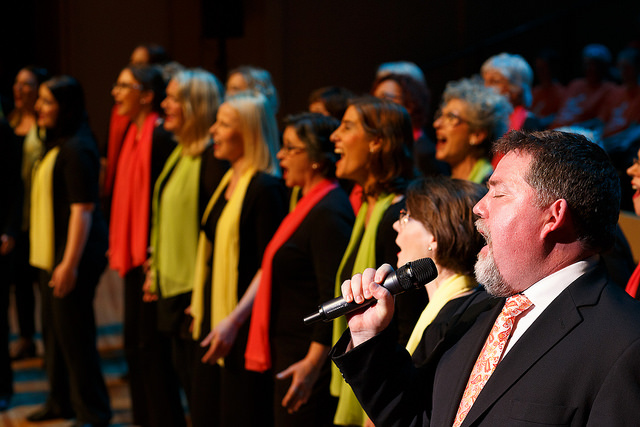 Soloist David Kidd performs with BCS.
Photo credit: Queensland Show Choir
In addition to the massed choir performance, we were excited to premiere a new song by singer-songwriter Tyrone Noonan and 2016 APRA ASA Australian Songwriter of the Year, Donna Dyson. We performed "Music is for All" alongside soloist David Kidd, past member of the Ten Tenors and current member of Tenori.

BCS was also chosen to present a song from our own repertoire, "Warrior", which is a moving piece reflecting the strength we have as women. We would like to thank guest director Jill Harris for working with us on this piece and leading us on stage.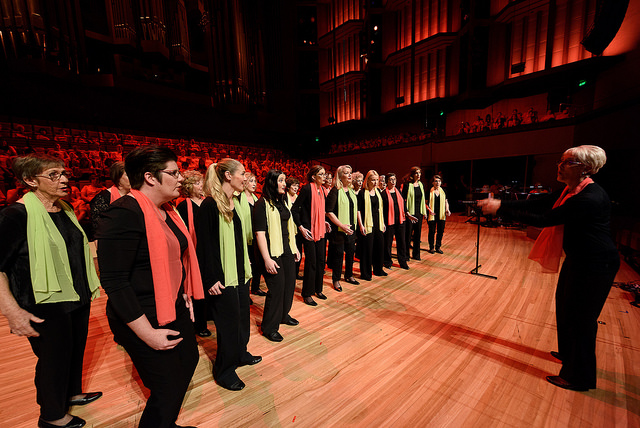 BCS with Guest Director Jill Harris, performing "Warrior". Photo credit: Queensland Show Choir
It was an honour to work with the inspiring Donna Dyson on this project, and we look forward to the opportunities that our new friendship with Donna may bring. Watch this space!